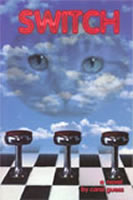 Switch
by Carol Guess
Finalist for the American Library Association GLBT Fiction Award
As charming as Fried Green Tomatoes, this finalist for the American Library Association's GLBT Fiction award celebrates the variety and dignity of human desire. In this working class, Midwestern, quintessentially normal setting, a town full of unexpected secrets is exposed. An amazing novel.
Reviews:
"Guess deftly performs the parlor trick of handling several different voices, switching fluidly from perceptive Caddie to the clipped cadence of masculine Jo to jaded Selena. This Alice Doesn't Live Here Anymore for the 1990s celebrates the differences between people without fudging the loneliness that these entail. Guess's attempts to put a Midwestern spin on magical realism are blessedly rare: in a book loaded with so many natural surprises, any supernatural extras would be gilt on the lily." —Publishers Weekly
"Guess paints a dreamy landscape of endless summer nights, the gradual bonding of strangers into a kind of family, and the sensuality of everyday life." —Library Journal
"Lyrical and accomplished … a complex, haunting novel with mystical overtones and a mastery of narrative voice." —Amazon Editorial Reviews
"Poignant and resonant" —Terry Wolverton
"As charming as Fannie Flag's Fried Green Tomatoes, Switch celebrates the variety and dignity of human desire and the sensuality of everyday life and turns it inside out." —Feminist Bookstore News
"Switch is a stand-out in lesbian fiction. It is complex and layered with sweet, tangy and even bitter sensations for your literary palate. Carol Guess uses language and metaphors with deft imagination…. It is a joy to read." —Southern Voice
"Here is an unforgettable celebration of the variety and dignity of human desire and the sensuality of everyday life. Switch is one of those graceful and mesmerizing novels so easy to pick up, and so difficult to put down." —Midwest Book Review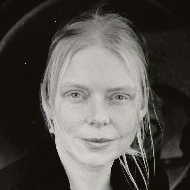 Carol Guess is also the author of the novel Seeing Dell (Cleis Press) and the memoir Gaslight (Odd Girls Press). Her poetry collection Femme's Dictionary (CALYX Books, 2004) was a finalist for the Lambda Literary Award. Her short fiction, poetry, theoretical writing, and reviews are widely published. She lives in Seattle, Washington.