Undertow
by Amy Schutzer
Today's Librarian Best Gay/Lesbian Fiction Award 2000
Finalist for the Violet Quill Award
Shortlisted for the 2000 Lambda Literary Award
Winner of the Astraea Fiction Fellowship
Experimental and beautiful, this book has a solid core. In the award-winning Undertow, Dotty and Macy are brought together by accident and their love unfolds against a backdrop of the weighed and sifted pieces of their pasts.
Reviews:
"Like reading James Joyce filtered through William Faulkner ... a lyrical and powerful examination of the nature of love." —Statesman Journal
"[A] lyrical first novel." —Utne Reader
"Schutzer's characterization is artful.... Recommended for all public libraries." —Library Journal
"The book chronicles a lesbian love, but its universal message about relationships and family life is found in every page." —Today's Librarian
"Schutzer's strange and engrossing characters add to the appeal of this imaginative review." —Publishers Weekly
"This novel is beautifully written; its colors swirl and ebb like the rhythms of poetry … a wonderfully evocative novel." —Brigit Well's Newsletter
"Jeanette Winterson has said good writing isn't about brilliant words but putting together simple words in a brilliant way. Undertow supports that." —Just Out
"...a pageturner…for those who want an intense literary experience, one that challenges and broadens them." —Texas Triangle
"Undertow is a lyrical premier…" —Lesbian Review of Books
"…fresh, original, and real. A poetic and authentic exploration of heartbreak and healing." —Ellen Bass, author of The Courage to Heal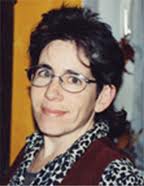 Amy Schutzer is a poet and fiction writer who lives in Portland, Oregon. Her work has appeared in a variety of literary journals and magazines including Portland Review, Fireweed, HLFQ, Sequoia, and Hurricane Alice. She received the Astraea Fiction Fellowship for this novel and a grant from the Barbara Deming Memorial Fund for Women. Her second novel, The Color Weather, is in the final stage of revision and polishing. She is working on a third novel and, always, poems.