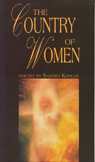 The Country of Women
by Sandra Kohler
Sandra Kohler's poems find art in the mundane, the sacred, and the profane. Examining woman's experience as sexual being, as mother, and as artist, Kohler reveals what it means to live in a woman's body.
Reviews:
"In the poems of Sandra Kohler the aubade [or dawn song] tradition is given fresh and surprising shape in poems of rich harmonies where a dark undertow, a sweet languor pulls back towards dream.… Her full-bodied, meditative songs of mother-love, sexuality, desire, and discovery unashamedly unfold a life in these memorable 'long cadences of morning'" —Eleanor Wilner, author of Otherwise
"Renders with both wisdom and astonishment [the] conviction that 'Nothing is more exotic than the real.'" —Publishers Weekly
"All of us can learn from this wonderful book." —Tom Ferté, editor of Calapooya Collage
"[These poems] are strongly built and fit for living." —Rattle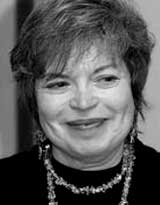 Sandra Kohler received the Calapooya Collage Award for Poetry. She was awarded a Fellowship from the Alumnae Association of Mount Holyoke College to support her poetry writing and is a lecturer on Creative Writing at Susquehanna University.