Second Sight
by Rickey Gard Diamond
Second Sight is a haunting story of one family's web of violence and a woman's will to survive. Stoic hunter Gabrielle grows close to her vulnerable sister-in-law, Valley, as they deal with the increasing instability of Gabrielle's brother, Robert. A decade later, in journal entries woven through the gripping narrative, Gabrielle struggles to understand the tragedy that she survived, and discovers the strength and forgiveness that grant her "second sight". Compared to Margaret Atwood's Surfacing.
Reviews:
"A tragedy, a thriller, a mystery, and a psychological profile all rolled into one … Diamond's first novel has the depth, characterization, and foreboding of one of the greats … a great effort from a promising author" —Midwest Book Review
"A superb first novel, it is sure to startle, frighten and inspire." —Sojourner
"Early on, Rickey Gard Diamond channels Hemingway's poise and restraint." —The New York Times
"In the tradition of some of America's greatest writers, Faulkner and Thoreau among them, Rickey Gard Diamond leads us into the wilderness and invites us to ask questions that matter: Where is our place in the violent natural world? Can women and men cross the rickety bridge over the gorge that separates us? At once heartbreaking and life-affirming, visceral and analytic, Second Sight is serious, startling work." —Wally Lamb
"Readers of Second Sight are richer for [Diamond's] courage." —Jean Hegland
"The novel's conclusion is as sad and inevitable as a Greek tragedy." —Library Journal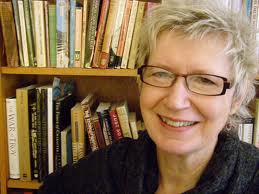 Rickey Gard Diamond is a founding editor of Vermont Woman, where she remains
a contributing editor, writing on issues of family, poverty and violence. A professor at Vermont College of Union and University, she has published short fiction in Kalliope, Belles Lettres, Plainswoman, Labyris, and other literary journals, and is currently at work on another novel. She continues to be involved in organizations that intervene and prevent violence in our schools and homes.