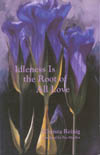 Idleness Is the Root of All Love
by Christa Reinig, translated by Ilze Mueller
Written as a journal, these poems accompany two older lesbians through a year together. Tender, humorous, fearful, critical and angry in turn, the prize-winning German poet Christa Reinig speaks of her love, dreams, and fears. She looks with pitiless eyes at her gynophobic society and imagines a past and future matriarchy while questioning the direction of the German women's movement. A poetic saga.
Reviews:
"Christa writes clearly, concisely and unequivocally ... describes an intimacy and an idyll... [that] startles not only men, but women as well." —EMMA Magazine
"Christa writes for women and against femininity. Her approach is blunt and unapologetic.… As she sees it, there is a war going on and women's lives are at stake.… In such times, she insists, feminism must be uncompromising and tough, not gentle and sentimental…. Her texts have the simplicity of a weapon directed straight at its target, a tool honed to precision, a language in which all ballast has been cast off." —Angelika Bammer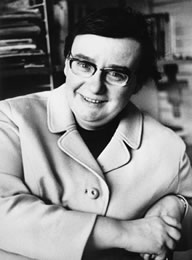 Christa Reinig was born in Berlin and has published 22 books of poetry and fiction. Her awards include the Bremen Prize for Literature, the Villa Massimo fellowship, and the German Critic's Prize for Literature. Born in Latvia, Ilze Mueller translates from Latvian, Swedish, and German. She is the recipient of the Canadian Juana Gaita Translation Prize.
Christa Reinig