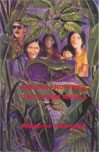 Ginseng and Other Tales of Manila
by Marianne Villanueva
Nominee Manila Critics Circle Award
These beautiful and poignant stories evoke a complex and empathetic picture of the Philippines. They reveal characters trapped in the extremity of urban violence or the crushing poverty of the provinces. The reader comes away with new insight into human nature and the valor and courage of the Philippine people.
Reviews:
"These subtle, alluring stories depict the beauty and the myriad contradictions of her native Filipino culture as a sumptuous, sometimes bitter feast." – Utne Reader
"Sometimes lyrical, often haunting, this collection of eleven stories ranges in style from surrealistic to sharply drawn, poignant realism." – Small Press
"Most of these characters are in hard, desperate and often futile situations, the fate of most Filipinos. Their stories are rendered attractive, not through preaching or moralizing, but through clear, restrained and yet lyrical language and imagry." – AP Special Features
"Moody, observant, and magnetic tales about a volatile culture from a fine writer."– Booklist
"Work that brings together the brute realities of the late Marcos regime…with a sensitivity to character and place that is quite extraordinary. They treat the mysteries of human experience, not the vagaries of politics." — San Jose Mercury News
"Villanueva's stories are vigorous and elusive. She has written a book of smiles and shadows, of mysterious disappearances and sounds heard through the walls of rooms." – Pilippinas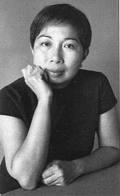 Marianne Villanueva's work has been anthologized widely, including in Charlie Chan Is Dead (Penguin), and she co-edited the anthology Going Home to a Landscape: Writings by Filipinas (CALYX Books). She was a finalist for the O'Henry Fiction Award and received a Bread Loaf Writers Fellowship and California Arts Council Fellowships for her fiction. She teaches in the Bay Area.