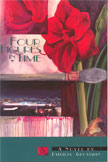 Four Figures in Time
by Patricia Grossman
Full of astute observations on modern lives, Four Figures in Time explores the struggle for art, ideas, and identity in a New York City art school. Sonja is an aging sculptor forced to take a teaching job to make ends meet; Claire, a sophomore in love with both French Impressionism and another woman; Danny, a working-class student fascinated by Mexican religious paintings and obsessed with Claire; and Otis, a middle-aged administrator and champion of disadvantaged students. Four Figures in Time reveals these very different individuals whose lives coincidentally – and irretrievably – intersect.
Reviews:
"Art is truly life in this insightful novel. Highly recommended for collections of serious fiction." —Library Journal
"Patricia Grossman brings to the novel the sensibility of a classicist, the sophistication of a modernist, the intelligence and heart of a maverick…. It should be savored." —Sandra Scofield, National Book Award Nominee for Beyond Deserving
"Steeped in intelligence and sophistication, engaging the intellect as much as the emotions… a novel for the mature reader who looks to literature not for comfort or mere entertainment but for stimulation and recognition of life as we know it." —Sojourner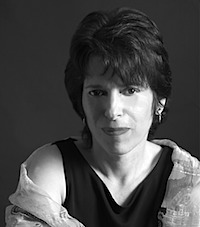 Patricia Grossman has published Unexpected Child (Alyson, 2000), Inventions in a Grieving House (The Galileo Press) – and two children's books, Saturday Market (Lothrop, Lee and Shepard) and The Night Ones (Harcourt, Brace), which earned American Bookseller Pick of the List citations. Her latest novel, Brian in Three Seasons (The Permanent Press), won the 2006 Ferro Grumley award.