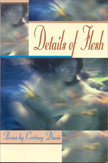 Details of Flesh
by Cortney Davis
A frank exploration of caregiving in its many guises—a nurse tending to her patients, a woman relating to parents, children, lovers.
Reviews:
"Eloquent and fiercely expressive." – The Oregonian
"Crafted with a shrewd and penetrating tenderness, [these poems] awaken us to a world of flesh imbued with a transcendent spirit."– Belle Waring, author of Refuge and Dark Blonde
"A book of uncompromising emotional integrity, imaginative verve, even virtuosity, and at the heart of each poem is her heart, her poet's heart, her nurse's heart – clarifying, celebrating, elegizing. This is a powerful and beautiful book." – Thomas Lux, author of Split Horizon and The Drowned River
"God is in the details, the saying goes. And certainly a spirit resides in the details this poet celebrates: the sexual body in protest against all mortality, the illicit beauties of naked ugliness, the twinned passages of birth and dying…. Beautifully wrought, utterly unforgettable poems." – Honor Moore, author of The White Blackbird Memoir
"Cortney Davis is a revelation…. Her poetry gleams with clear-eyed compassion." – Martín Espada, author of Imagine the Angels of Bread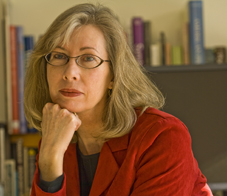 Cortney Davis is a nurse practitioner in Connecticut. She is the author of I Knew a Woman: The Experience of the Female Body (Random House, 2001) and The Body Flute (Adastra Press), and she co-edited Between the Heartbeats: Poetry and Prose by Nurses (University of Iowa Press). Her writing has received numerous awards, including an NEA writing fellowship.