CALYX, A Journal of Art and Literature
by Women, Volume 30:1
Summer/Fall 2017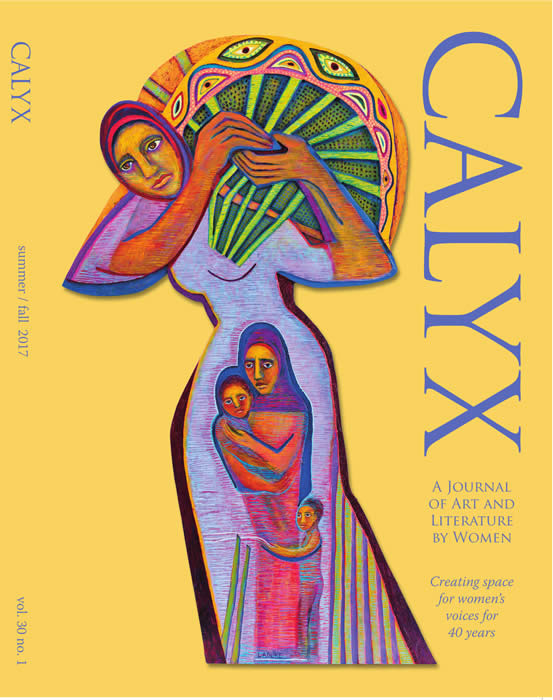 Contributors will receive one complimentary issue for each poem up to two pages, two copies for each poem of three or more pages, one issue for every two pages of prose (up to five copies), and one copy for each visual art image.
To order additional copies, please follow this paypal link or fill out the order form at the bottom and email it to: info(at)calyxpress(dot)org.
If you prefer, mail your form and payment to: CALYX, PO Box B, Corvallis, OR 97339.