The Margarita Donnelly Prize for Prose Writing Competition Is Open!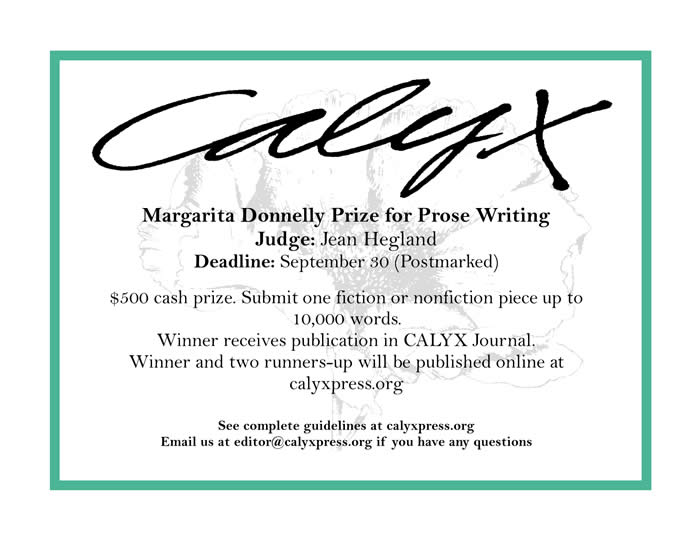 Pre-Order Vol. 29:3 Now!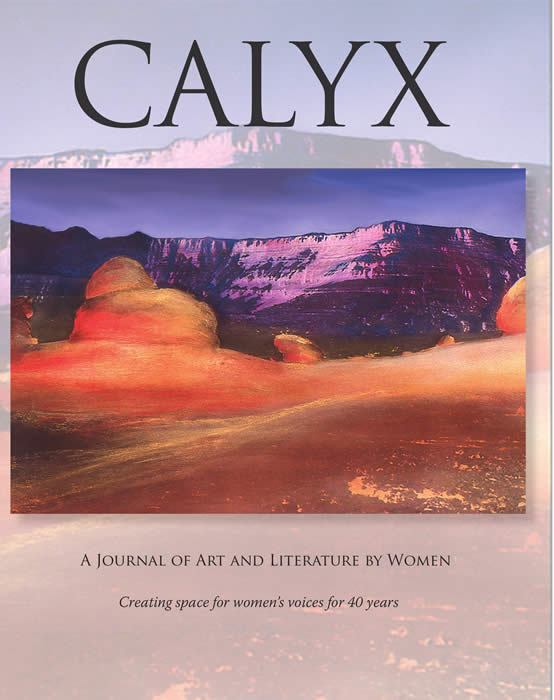 On Shelves April 15!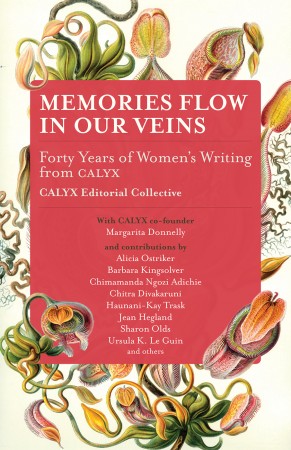 After two years of careful selection and partnership with Ooligan Press, CALYX is happy to announce the release of our 40th anniversary anthology, which can be purchased through Amazon. Enjoy some of the selected poems and stories from four decades of CALYX books and journals here.
JOIN US!
New Release

Spring 2016 Journal Vol. 29:1

Mrs. Vargas and the Dead Naturalist

by Kathleen Alcalá

now available as an eBook
CALYX, Inc. P.O. Box B Corvallis, OR 97339 info@calyxpress.org
Home Subscribe Mission Internships